About Sacred Art
Sacred Art Tattoo & Piercing was opened by Jordan and Sarah Tredray in the beginning of 2016. 
They now have a growing team of resident tattoo artists and piercers in their tattoo studio based in Masterton.
Sacred Art Tattoo is owned by Jordan and Sarah Tredray. Jordan is a born and bred Masterton local, whilst Sarah moved here from the beautiful Whakatane, Bay Of Plenty. They are family oriented and have a large blended family between them.
Both being creative, it seemed natural for them both to moving into owning a tattoo studio. Jordon is a locally well known musician with his own drumming academy whilst Sarah has a background in photography.  Sarah managed the studio and has a passion for body piercing. She works as a senior piercer in the studio.
They both have creative backgrounds, including photography and music. Jordan also has his own drumming academy here in Masterton whilst Sarah manages the studio and is a senior body piercer. 
Sarah and Jordan have build a welcoming and friendly studio in central Masterton, where all are welcome.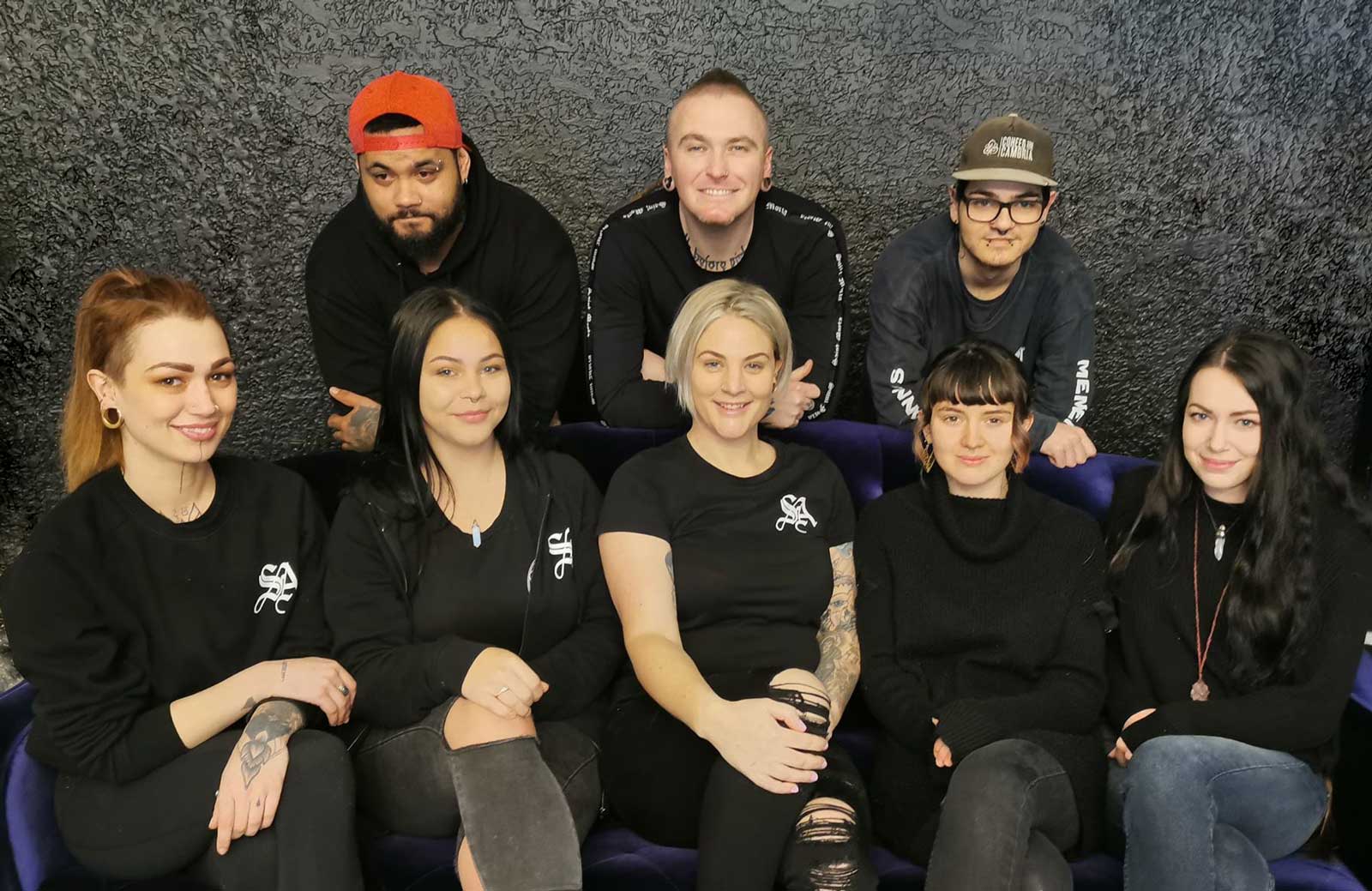 Left to Right
Jordon Rimene, Jordan Tredray, Anthony, Raine McStabby, Sarah Tredray, Ayla, Amy Richards