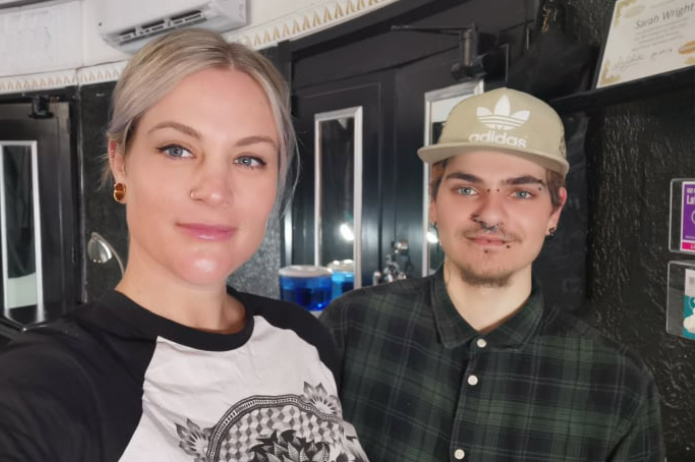 Sarah and Anthony
Sarah and Anthony are our piercers here at Sacred Art Tattoo and Piercing in Masterton. 
I have had multiple piercings done by Sarah at Sacred Art and had great experiences every time.
I have felt very comfortable while Sarah works very fast and safe, ensuring that she is always very hygienic.
Have always walked away from my appointments happy and satisfied with my piercing!
I love coming to you! Your very good at your job and very hygienic!.
You give very good advice for aftercare and not what to do.
You're the only person I actually trust doing my piercings!
Recently I've gotten a conch and a lobe piercing done by Anthony. He undoubtedly creates the professional, yet welcoming and comfortable environment that is Sacred Art. He has a calming effect when piercing, as he is both accurate, and patient; which has resulted in piercings that I couldn't be happier with. I'm looking forward to getting more done by him in the future, as he is a brilliant piercer.
Book with Sarah or Anthony Today!
Contact us now to arrange your consultation with Sarah or Anthony.
Fill in our contact form and we will get back to you asap.
Alternatively give us a call on 06 378 8366.