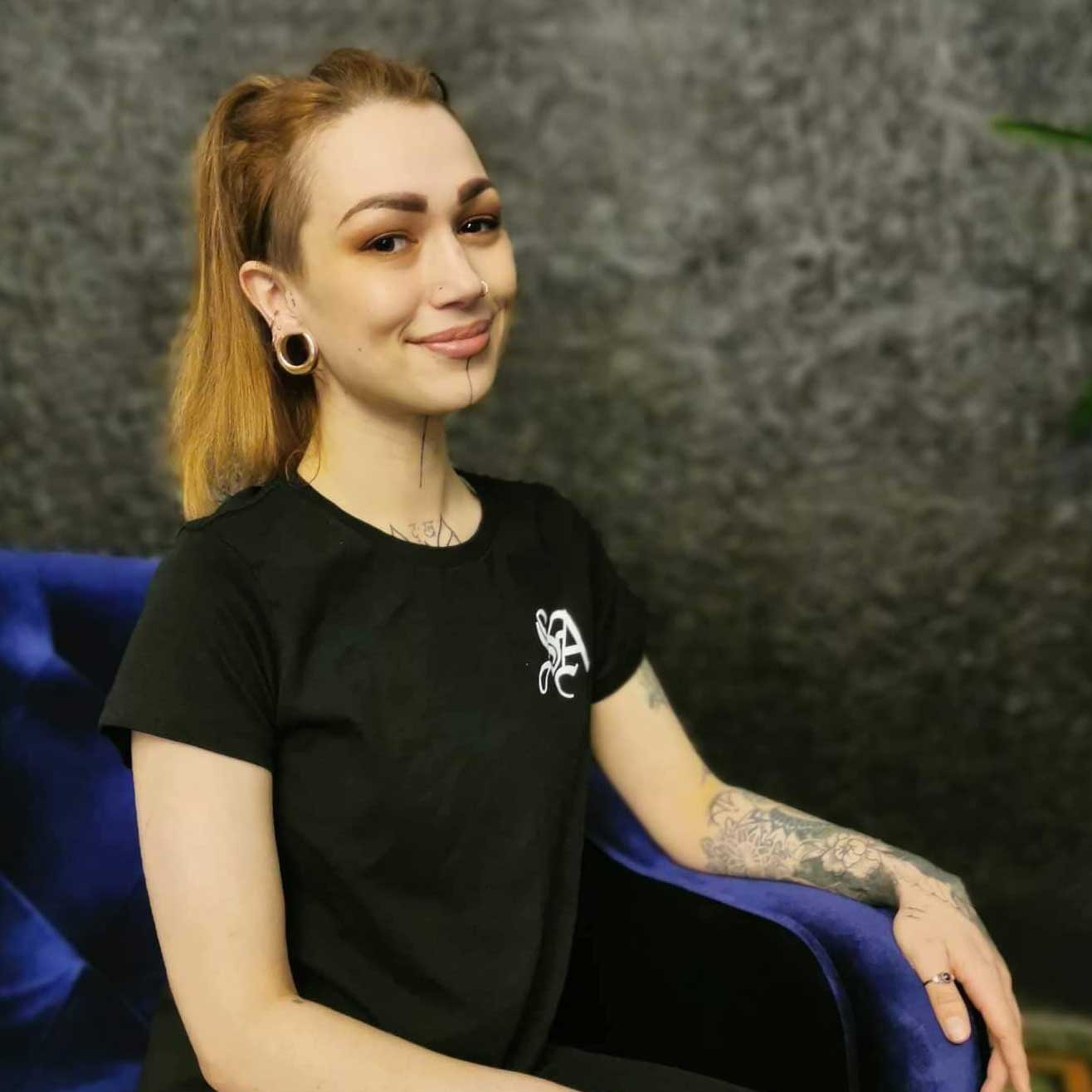 Raine McStabby
Raine was born and raised in the Wairarapa.
She has been tattooing since 2017 and is mostly experienced in black & grey ornamental and illustrative designs.
She is also happy to work with colour and other styles.
I have been going to Sacred Art for many years and have always had great experiences. You can tell everyone takes pride in their work and really care about making you feel comfortable.
I have been tattooed by Raine and Amy, have been pierced by Raine and Sarah, and would recommend them all to friends, family and anyone who asks!
Tattooing is more than a job for Raine. The work she has done on me is always phenomenal. Her attention to detail and being a self professed perfectionist will keep me coming back for more
When I was tattooed by Raine I couldn't have asked for a better experience.
I sent her through what I was after and she designed the most beautiful tattoo.
I have really sensitive skin and Raine made sure throughout that I was okay and gave my skin the care it needed.
Would definitely recommend this girl.
Book with Raine today!
Contact us now to arrange your consultation with Raine. Fill in our contact form and we will get back to you asap.
Alternatively give us a call
06-378 8366