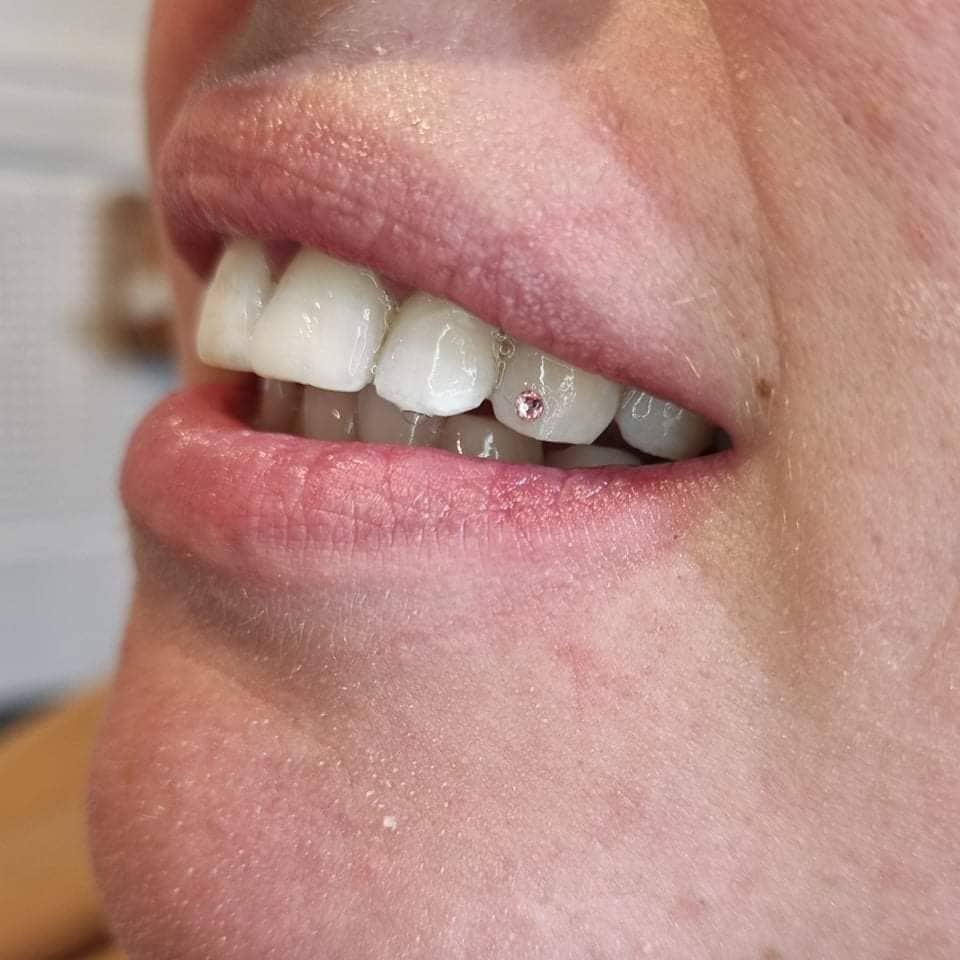 Tooth Gems
Tooth gems are jewels that are attached to your teeth by an experienced and trained professional.
Many celebrities are brightening up their smile with tooth gems.
 We are pleased to be able to offer the application of tooth gems at our studio in Masterton.
Getting a tooth gem at Sacred ARt
Our Tooth gems are made from tiny genuine Swarovski crystals and are applied to the tooth using dental grade adhesives, then they are cured.
We also offer some 22 ct solid gold options. 
This is a non invasive procedure and is pain free. No holes! No drilling!
They will not harm the tooth and can be easily removed by a professional dental practitioner. There is no set amount of time that tooth gems last, but generally they last from one month up to a year.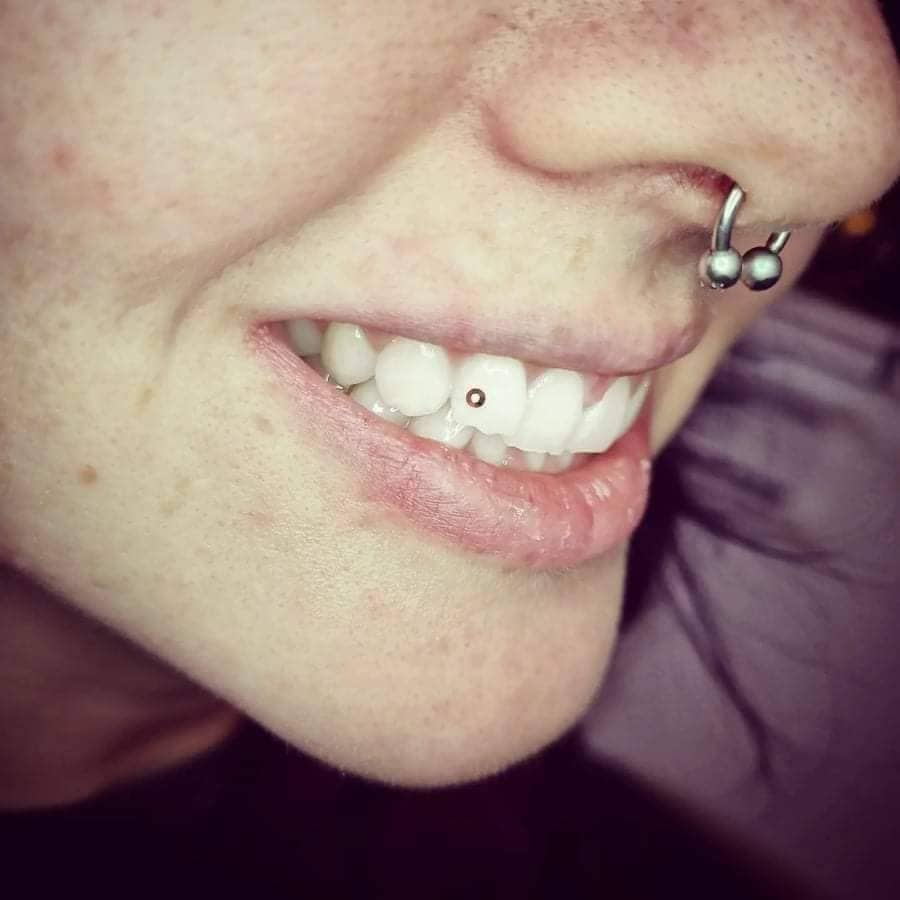 Tooth gem Aftercare Instructions
Do not touch or play with the tooth gem directly after procedure
Do not eat or drink for one hour after the tooth gem is placed
Eat only soft foods for the first 12 hours
Do not brush your teeth for 12 hours. It is preferable to avoid using an electric toothbrush for the first 24 hours after a tooth gem has been placed.
Always be careful biting into hard food where the tooth gem has been placed. This will affect the longevity of your tooth gem.