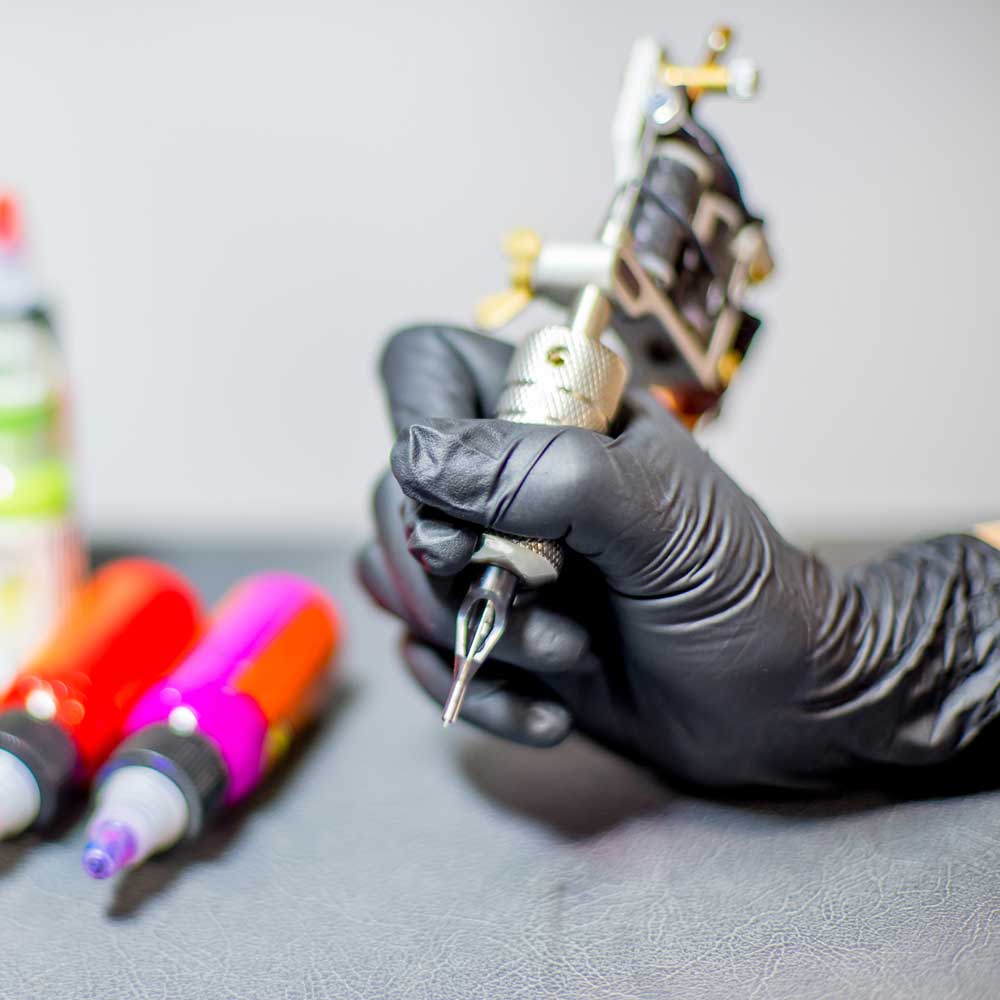 GETTING A TATTOO
Whether you are a seasoned pro or a rookie, getting a tattoo, especially with a new artist or studio, can be a little nerve wracking!
Below is some information to help you book your tattoo with us, here at Sacred Art Tattoos in Masterton.
Booking for your first tattoo appointment can be daunting! We understand that, so we will do our best to ease your anxiety and nerves by making it as easy as possible for you!
You can make a booking by coming in store, by phone or through our facebook page. 
At the time of your FREE consultation you will discuss with an artist what you are wanting done. It's important to have a rough idea of the size, (in centimeters, not "medium" or "small") and where you want the tattoo on your body. Do you want it black and grey? Or do you want a myriad of colours? Are you on a strict time frame? And do you have a budget that you need to stick to?
We will work with you to get your perfect design, so you can wear this "Gift that lasts a lifetime" with pride!
This is a FREE (usually around 15 minutes) sit-down chat with your artist to plan your tattoo. Consultations are important, especially if you are requiring changes or a custom design for your tattoo. At the time of your consultation you will discuss the design-details, placement options, colour-ideas and budget etc. (We love it when a customer comes in with reference pictures, screenshots or drawings to guide us in the right direction). At the end of your consultation, if you wish to proceed with booking your tattoo, we will discuss times that work for you. We will also require a non-refundable deposit to secure your booking. This deposit will come off the total value of your tattoo at the end.
In the lead up to your tattoo it is really important to be well rested and have no signs of sickness. You also need to prepare your body by eating well and remaining hydrated. This is important, throughout AND after your tattoo.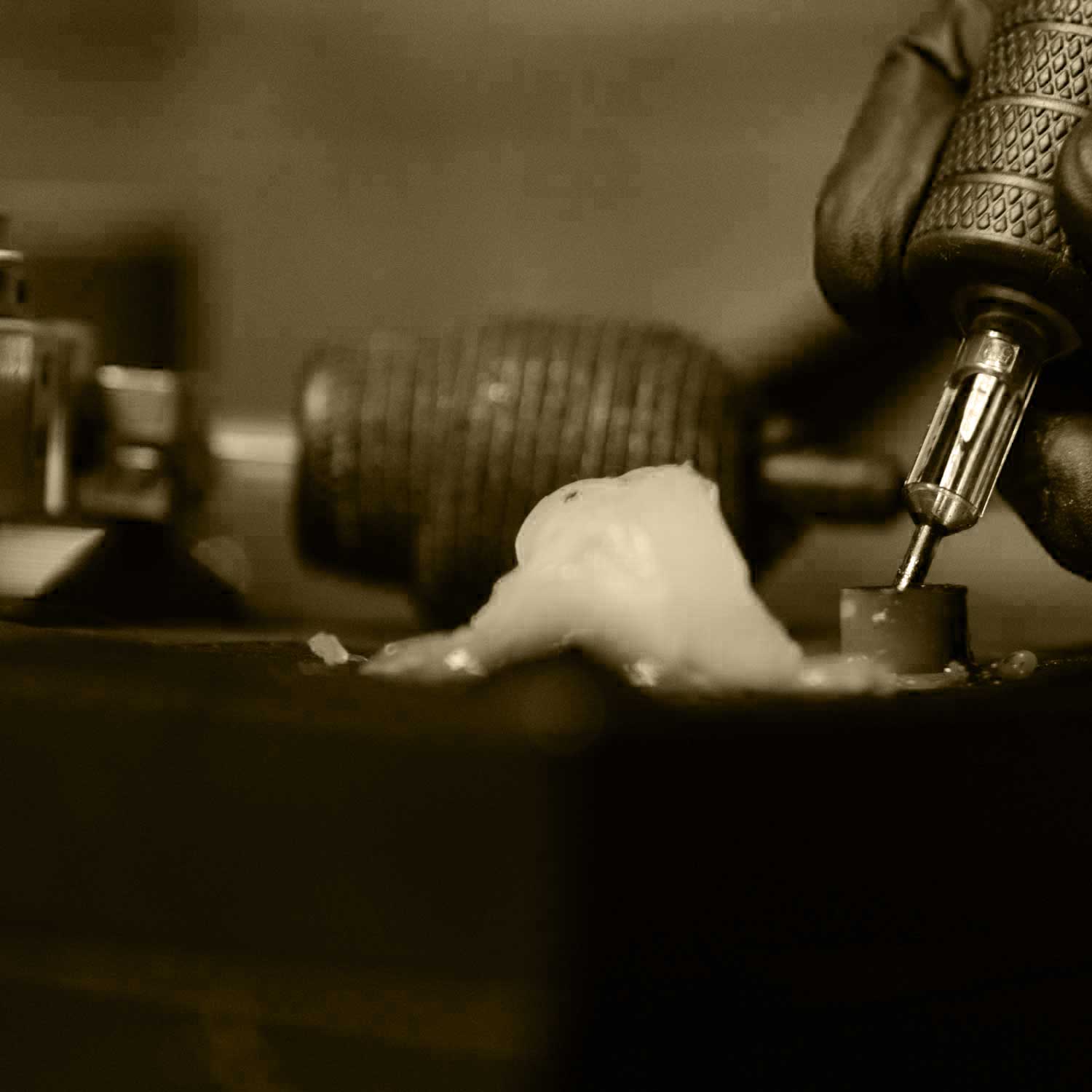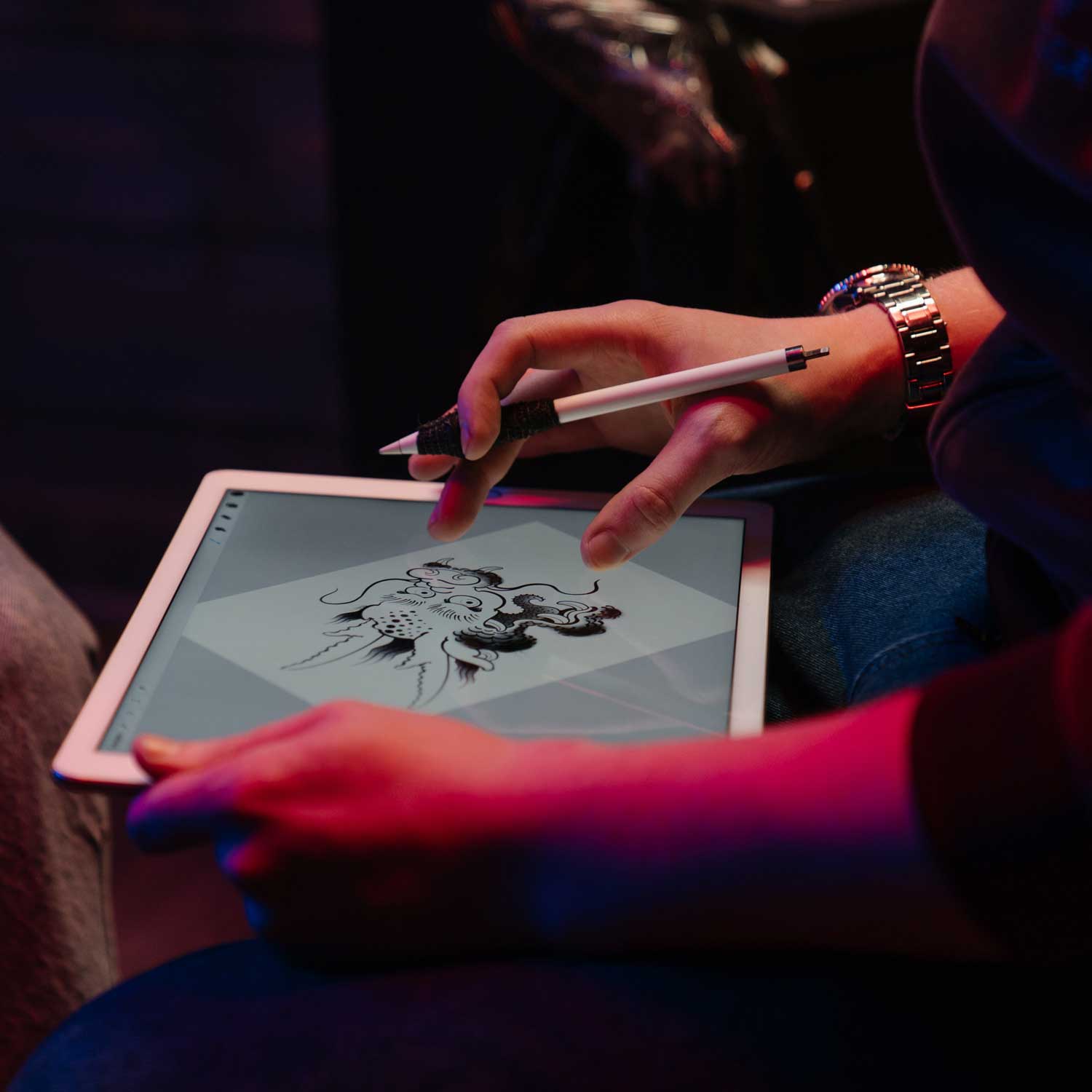 Deciding on the right tattoo can be difficult…
Our advice is; trust your instincts, by choosing something you love straight away! Even if it doesn't have any direct meaning for you. If you love it and enjoy looking at it then, consider it!
Tattoos can represent ANYTHING… or NOTHING! Whether it be a loved one, a pet, something sentimental to you, your heritage, a memorial piece or simply because something 'really appeals' or 'inspires you'.
We do not do straight "copies" from someone else's work or designs, but understand it is those designs that inspired you in the first place! So we will work with you to create something unique that has been built upon the images presented to us during your consultation.
We do have 'flash' tattoos available from time to time, which are pre-drawn, one-off designs from our artists. If you like some of our artists previous work, then ask to see some of their 'flash'. This is a great source for tattoo designs when you are unsure what you want.
You can also show us some reference images of tattoos you like so we can get an idea of what to create for you and your body.
"For all tattoo bookings we ask for a non-refundable deposit of $100 – $150 depending on the length of the appointment. This will come of the total amount for the tattoo. This payment secures your time with the artist.  If you need to cancel we will need 48 hours notice of the change. Last minute changes and cancellations within the 48 hour period may result in loss of your deposit.
We do allow walk-ins or "on the day" tattoos if there is availability. 
We do not have EFTpos and for payment we accept cash only.
We pride ourselves on being clean, hygienic, professional and friendly. Our studio is welcoming to everyone and anyone. We look forward to seeing you soon for your new tattoo.
Get in touch to find out more
We are happy to talk through your thoughts regarding tattoos and piercing at any time. Please feel free to contact us via the website contact form or call us.